Rest. Easy.
Everything good begins with healthy rest. Sleep disorders like Sleep Apnea, steal from your precious time and wellbeing. At Lofta, we're here to help you take it all back.
Get Started Today
On-The-Go Therapy With AirMini™.
Take your Sleep Apnea treatment to new places with AirMini™ Travel CPAP. This powerful machine fits neatly in a carry-on so therapy always works and fits comfortably into your lifestyle.
Shop Resmed AirMini™
"Amazing customer service that made me feel comfortable in investing into a life changing machine."
Anubhav G., Lofta client
Comfort Is Key.
Finding a CPAP mask that fits comfortably and properly is a critical factor in sticking with sleep apnea therapy. Everyone breathes and sleeps differently, so our 30-day CPAP mask exchange policy makes certain that you get the right mask for you, ensuring optimal results during Sleep Apnea Therapy.
Shop All CPAP Masks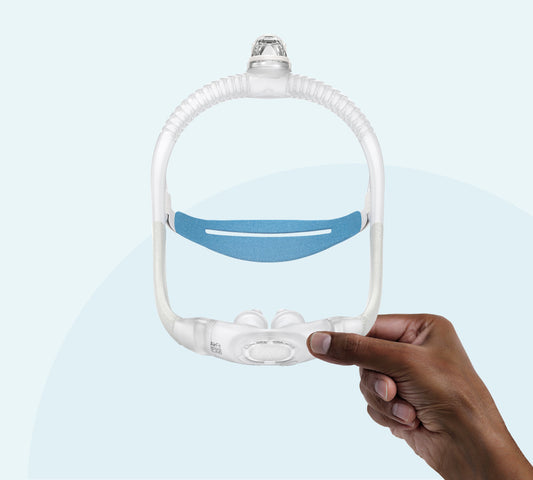 "Love this mask. Allows you to sleep in almost any position without the mask being an issue."
Jessie M., Lofta client
Better Sleep Is Possible.
Yes, for you too. Let us help you get started.
The At-Home Sleep Apnea Test Makes It Simple.
You can start reclaiming your rest during sleep in less than a week. Our home sleep study includes screening, testing, and diagnosis. Save time and money without the need of traveling to and staying overnight at a sleep lab.
Get Started Today
The Lofta Difference.
Our approach to treating sleep apnea streamlines the process to give you more of what's going to help you rest easy.
Sleep Stories
Why reclaiming rest makes a difference.
Sleep Insights
Watch & Learn about Sleep Apnea and CPAP Therapy from Lofta's experts.