ResMed
ResMed AirFit™ N30 Nasal CPAP Mask Complete System with AirMini™ Setup Pack
Sale price

$179.00

Regular price

$199.00
Small, easy to use and quiet – ResMed AirFit™ N30 is the CPAP mask that discreetly fits into your lifestyle to help you adjust to therapy. Featuring a QuickFit™ elastic headgear that slips on like a pair of goggles, it's designed to fit right out of the package. It's our lightest mask ever* with a compact, but incredibly soft, nasal cradle cushion that rests under your nose and curves around the nostrils, hugging them and sealing comfortably. And it includes ResMed QuietAir™ vent technology, designed to minimize noise by breaking up exhaled air so it's spread out lightly for a more peaceful bedroom.
Everything you need to know about the ResMed AirFit N30 for AirMini.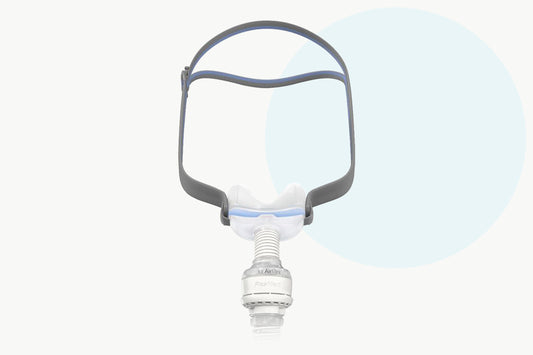 Reviews
A Superior CPAP Experience.
Hear how Lofta clients have gotten back to better sleep.