What keeps you up at night?
Sleep apnea. Maybe.
Always exhausted?
Suffering from snoring?
It could be more than modern life, it could be sleep apnea. Lofta's at home sleep test helps diagnose sleep apnea through a non-invasive wearable device, from the comfort of your own home.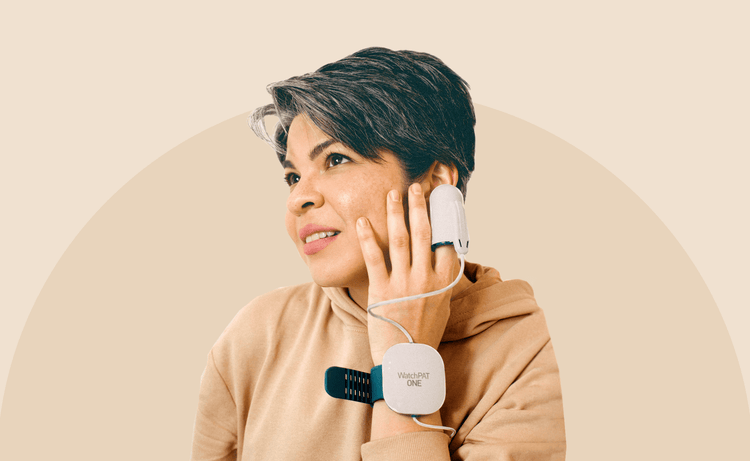 Why you should take a home sleep test:
When you take an at home sleep test, you're prioritizing your health and ensuring rapid diagnosis and
treatment for improved overall well-being.

Determine if sleep apnea is a cause of chronic fatigue
Improve your overall quality of life
Enhance quality of sleep for you and your partner
Receive a diagnosis that enables you to start treatment
A few benefits of better sleep
1
Less risk of depression & anxiety
3
Improved alertness & energy
5
Better cardiovascular health
10 Reasons To Choose The
Lofta At Home Sleep Test
01 Convenient and comfortable testing
03 Physician reviewed results
06 Customized treatment plan
08 High-quality equipment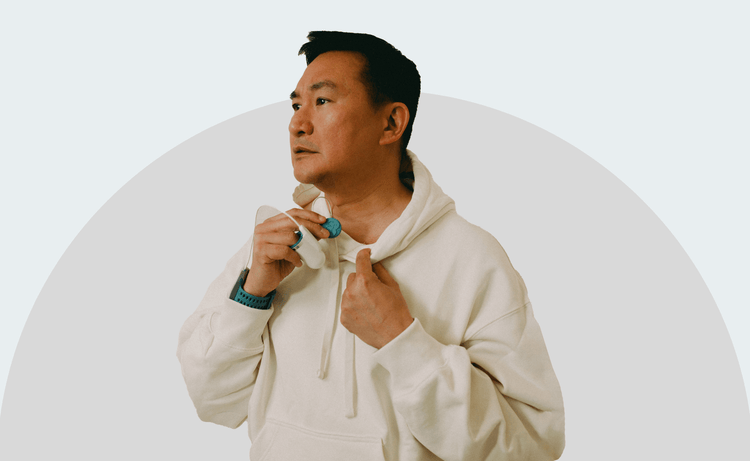 Not ready to make a decision?
Everything You Need to Know About Testing For Sleep Apnea
Learn More
16 CPAP Benefits That Improve Your Health
Learn More
Book a Consultation with a Lofta Sleep Champion
Book Now
Reviews
A Superior CPAP Experience.
Hear how Lofta clients have gotten back to better sleep.
The benefits of CPAP treatment include:
Reduced risk of driving incidents
The Sleep Test Results You Need, The Comfort You Want
With our expert analysis and diagnosis, you can rest easy knowing you're getting the best care possible. Choose Lofta and take the first step towards better sleep today.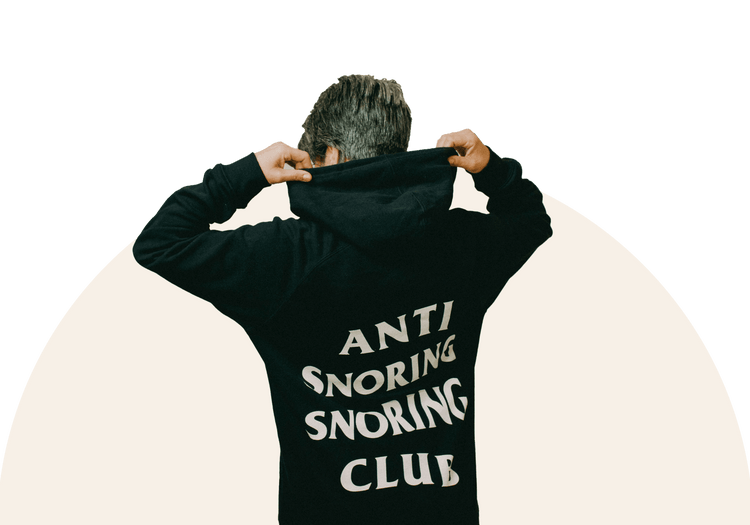 Choosing a selection results in a full page refresh.
Telemed Details
This short video call (less than 5 minutes) is required for the independent medical practice to review your medical history and approve the use of a home sleep test. In some cases co-morbidities, underlying conditions or risk factors may be discussed, and the content of this call is at the discretion of the healthcare professional.
WatchPAT One
The easy-to-use, FDA-approved WatchPAT™ One from Itamar Medical can give a full picture of your sleep health in one night.
The WatchPAT™ One is an FDA and DOT approved portable sleep apnea diagnostic device. Its innovative technology ensures the accurate screening, detection, and follow-up treatment of sleep apnea.
Accurately measures for sleep apnea based on up to 7 different factors: PAT signal (peripheral arterial tone), heart rate, oximetry (blood oxygen level).
Measures true sleep time, sleep architecture, and central sleep apnea.
Validated against standard polysomnography (PSG).
Download the WatchPAT™ One app on Google Play or Apple App Store for instructions about how to apply the sensors.
SleepImage Ring
The SleepImage Ring is non-invasive, and comes in multiple sizes, it can be a good alternative for those who have encountered difficulties with other types of sleep test.
The SleepImage Ring is an intuitive and easy-to-use device that calculates cardiopulmonary coupling (CPC) data for comprehensive sleep assessment.
It measures parameters like pulse rate, heart rate variability, oximetry, sleep architecture, actigraphy, and more.
The generated report covers sleep opportunity, sleep apnea events, sleep pathology, and overall sleep quality.
With real-time monitoring, it captures data throughout the night and provides immediate feedback to healthcare practitioners.
Setting up and running the test is simple with the accompanying app, making it accessible to anyone.