Get Tested For Sleep Apnea From The Comfort Of Your Own Home.
Spend the night in your own bed while getting tested for sleep apnea with Lofta's easy to use At Home Sleep Test today.

Save with Lofta:
$189.00
$349.00
Next-day delivery to your door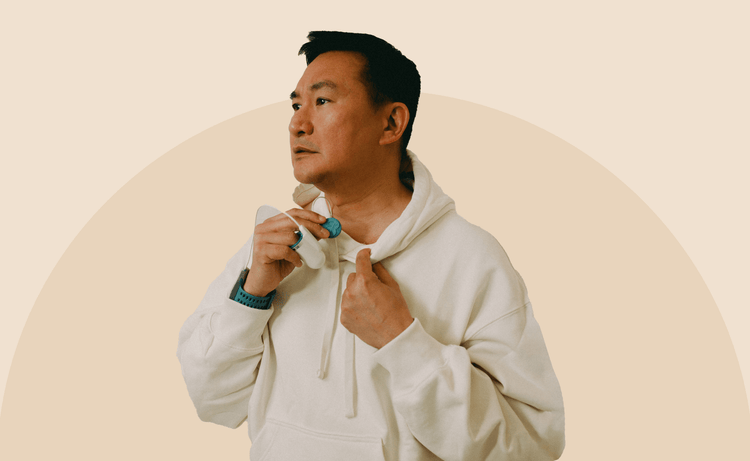 Why Customers Test with Lofta?
We've been helping Americans sleep better for over 10 years.


"I found this test to be easy to perform. I'm one step away from treating my sleep apnea within weeks, not months."

Maria H., Lofta client

"I would highly recommend this test. I was sleeping 8 hours a night and waking up exhausted. Now I know why and can work on fixing it!"

Kaydee W., Lofta client

"I did the at home sleep test and I couldn't believe how easy it was. Great customer service, great doctors to work with, all in all great experience."

Amanda B., Lofta client

"Easy to use and easy to follow directions. Fast delivery, cheaper than formal sleep study, and easy to use."

Naitik P., Lofta client
Lofta's Easy At Home Alternative To Sleep Labs
More cost-effective
An at home sleep test can be up to 88% more cost-effective than in-lab testing.
Success rate
A less than 2% rate of failure can occur during data acquisition and analysis.
Why A Lofta At Home Sleep Test
1
Convenient & comfortable
No need for an invasive in-lab sleep study with electrodes and technicians.
2
Accurate & reliable results
Our wearable technology measures critical metrics to accurately determine the presence of sleep apnea.
3
Professional support & guidance
When purchasing a test, the professional support of a healthcare practitioner and a sleep coach are included.
4
Affordable & insurance accepted
Our home sleep test is an affordable, cash pay option. Results of this sleep test may be accepted by your insurance provider but prior authorization is recommended.
How The Lofta At Home Sleep Test Works
Getting diagnosed for sleep apnea can start with a simple at home test from Lofta.

1
Lofta will provide a brief telemedicine video call to approve your home sleep test. ⓘ
2
Take the sleep test from the comfort of your home using the wearable device (WatchPAT One or SleepImage Ring) delivered to your door.
3
A Lofta provided medical practitioner will review the results and provide you with a personal sleep report, which will be explained to you in detail by your Lofta Sleep Coach.
A Customized Lofta Sleep Report
Once your results are in, you'll receive a detailed Lofta sleep report. Your Lofta sleep coach will walk you through the report, which contains metrics like Oxygen Desaturation Index, Apnea-Hypopnea Index, snoring and sleep stage statistics. Lofta's unique one-on-one approach ensures ultimate CPAP therapy success, should you require a prescription.
Learn About Our Devices
Lofta uses a variety of home sleep test devices.


| | | |
| --- | --- | --- |
| | WatchPAT One | SleepImage Ring |
| Comprehensive Sleep Study Report | | |
| Rx Prescription for Therapy (if indicated) | | |
| Results Review Call to Discuss Diagnosis | | |
| Advanced Bluetooth Pairing Technology | | |
| Multi-Night and Charge Capable | - | |
| Meets Requirements for DOT and FAA | | |
| Most Ideal for Painted/Acrylic Nails | - | |
| Supports Larger Finger Diameter | - | |
| Detects Central Apnea Events | | - |
| Snoring Data | | - |
| Sleep Position Reporting | | - |
FAQ
Understanding The Home Sleep Test
Understanding Sleep Studies
Home Sleep Apnea Tests
Preparing for a Sleep Study
Getting Tested With Lofta
What sleep disorders can home sleep apnea tests detect?
Do you need a prescription for a sleep apnea machine?
What do home sleep tests measure?
When is a home sleep apnea test appropriate?
How accurate are home sleep apnea tests?
How many times can I take an at-home sleep apnea test?
Will insurance pay for home sleep apnea studies?
How does a home sleep study diagnose obstructive sleep apnea?
What are the pros and cons of a home sleep study?
How to prepare for a sleep study at home?
How to interpret the home sleep study results?
How much does a sleep apnea test cost?
Get Tested At Home With Lofta
If you suspect you have sleep apnea, there's no need to wait to do an expensive and intrusive in-lab study. Order from Lofta and test at home.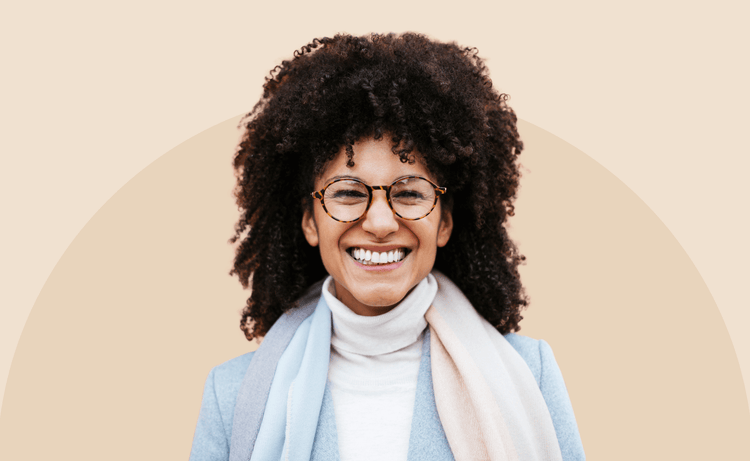 Choosing a selection results in a full page refresh.
Telemed Details
This short video call (less than 5 minutes) is required for the independent medical practice to review your medical history and approve the use of a home sleep test. In some cases co-morbidities, underlying conditions or risk factors may be discussed, and the content of this call is at the discretion of the healthcare professional.
WatchPAT One
The easy-to-use, FDA-approved WatchPAT™ One from Itamar Medical can give a full picture of your sleep health in one night.
The WatchPAT™ One is an FDA and DOT approved portable sleep apnea diagnostic device. Its innovative technology ensures the accurate screening, detection, and follow-up treatment of sleep apnea.
Accurately measures for sleep apnea based on up to 7 different factors: PAT signal (peripheral arterial tone), heart rate, oximetry (blood oxygen level).
Measures true sleep time, sleep architecture, and central sleep apnea.
Validated against standard polysomnography (PSG).
Download the WatchPAT™ One app on Google Play or Apple App Store for instructions about how to apply the sensors.
SleepImage Ring
The SleepImage Ring is non-invasive, and comes in multiple sizes, it can be a good alternative for those who have encountered difficulties with other types of sleep test.
The SleepImage Ring is an intuitive and easy-to-use device that calculates cardiopulmonary coupling (CPC) data for comprehensive sleep assessment.
It measures parameters like pulse rate, heart rate variability, oximetry, sleep architecture, actigraphy, and more.
The generated report covers sleep opportunity, sleep apnea events, sleep pathology, and overall sleep quality.
With real-time monitoring, it captures data throughout the night and provides immediate feedback to healthcare practitioners.
Setting up and running the test is simple with the accompanying app, making it accessible to anyone.